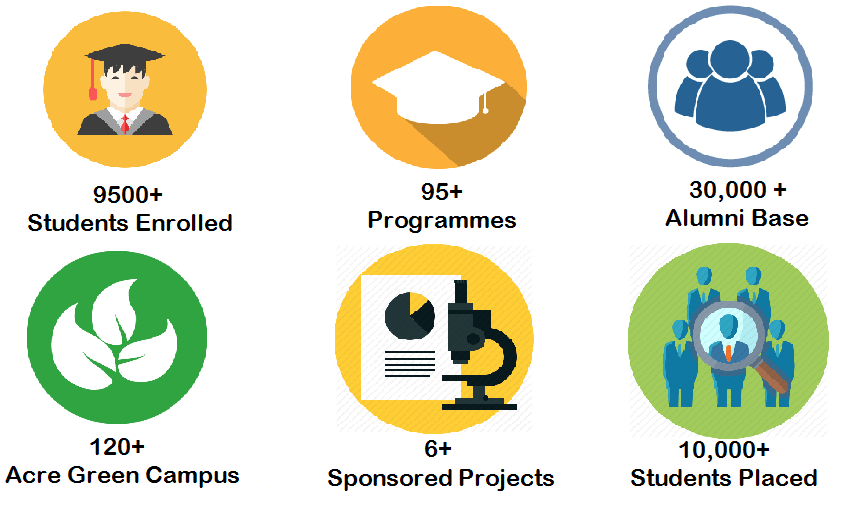 Vision
• To lead the teeming millions of the world through the wilderness of ignorance and illiteracy, as "Kindly Light" (Exodus 13:21) with the resounding divine proclamation "Read : Thy Lord is the most bounteous (Quran 30:96:3)." and to educate them in the most constructive and innovative ways.
• To integrate the ebullience, intellect and dynamism of youth with decency, decorum, discipline and dedication through value-based quality education.

Mission
• To make every student a role model of intellectuals and torch bearers for others all over the world through his / her inspiring existence.
• To inculcate a spirit of confidence, self-respect and firm commitment in students alongwith farsighted wisdom and understanding.
• To make India a selfreliant and dominant G-1 country recognized for quality education, higher economic growth and valuable moral practices.

<< Go Back To Prospective Student Home
Integral University
Approved by the University Grants Commission under Sections 2(f) and 12B of the UGC Act, 1956, Medical Council of India, Pharmacy Council of India, ,The Bar Council of India, Council of Architecture, National Council for Teacher Education and U.P. State Medical Faculty, Indian Association of Physiotherapist & DEB. Member of AIU. Accredited by NAAC. Courses accredited by the National Board of Accreditation.
Quick Links