Amenities
Internet Facility
Integral University has dedicated leased line of 1 gbps connected throughout the campus. The whole university campus is equipped with free Wifi facility. Students and Faculty members at Integral University can enjoy the web access and exchange the resourceful information from anywhere within the campus.
University Web-site
The university website contains all necessary information needed by a visitor. It contains detailed information of all courses, departments, faculties, admission procedure and fee etc. All events / activities in the university are regularly updated by the university IT department. Students can easily download their syllabus, time table and academic calender at any time.
University Canteen
There are three canteens functioning in the University to serve the huge crowd of students. The total capacity of these three canteens are 450. Staff members and the students share the canteen with separate sitting areas. These three canteens are located at different locations in the University. One is located opposite to Academic Block II, second one is located in the parking area and third is at University Medical College Premises.
Transport
Integral University offers transport facility to its students and faculty members on very nominal charges. University transport has very vast network in the city to pick and drop the students and faculty members from their places.
Hostel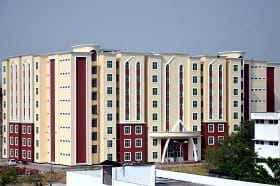 The University offers separate hostel for boys and girls. The hostel have single, double and triple occupancy rooms. Each floor of the room is furnished with a lounge area, a pantry and shower facilities. Other facilities available in each hostel include common rooms, a reading room, a T.V room and laundry. Hostels have internet facility in each room.
Play Ground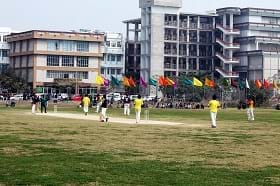 &nbsp&nbsp&nbsp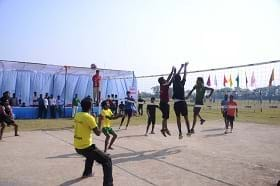 Integral University has its dedicated playground for playing Football, Cricket, Basketball, badminton, Hockey and Tennis etc. Apart from outdoor games university provides facility to play indoor games as well. During the annual Fest "Fiesta", University organized its well know Sports Meet every year.
Health Centre ( University Medical College)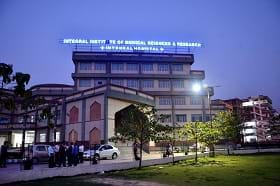 Integral University has its own 350 Bedded hospital equipped with all ultra modern machines and facilities. To deal with any kind of emergency Integral hospital is supported by its Blood Bank to provide blood when needed.
Bank (Punjab National Bank)
For the students and staff residing in the campus, full branch of Punjab National Bank and ATM facility of is available. 
Post Office
To make postal communication easy, university set up a post office in the campus.
University Guest House
The University campus has a well furnish guest house for guest coming outside the city. It provides comfortable facilities for staying on the campus.